Hey guys im James from st.pete Florida Just picked my first e30 up a few months ago. Been working on getting it running still, ran when i bought it but just randomly stopped running. Some Florida guys might Recognize the PO Owns a shop in Tampa,FL named Tom.
its a 1985 325e Motor wise its stock, And has a ton of suspension goodies.
Mods -
IE stage 3 lowering springs
IE Front 25mm & Rear 22mm Lower adjustable Sway bars
IE Front & Rear Upper strut bars
IE Race camber plates
IE Rear shock Reinforcement Plates
Bilstein Sport shocks
Polly chassis bushings
E30 m3 Lower control arms
Adjustable End links
Stainless Brake lines
Slotted rotors
Aftermarket Header
Aftermarket Exhaust
Plastic Bumper conversion
Extended Wheel studs
4.10 Lsd
Plans -
Not sure yet either 2.7i Turbo build , Or do a m50 with s50 cams.
Roll bar
Wheels
Custom gauge cluster
Aftermarket steering wheel
And what else pops up on the list.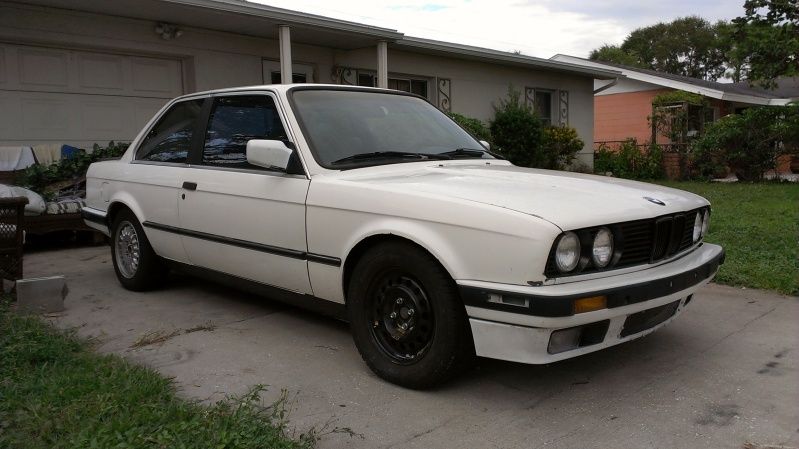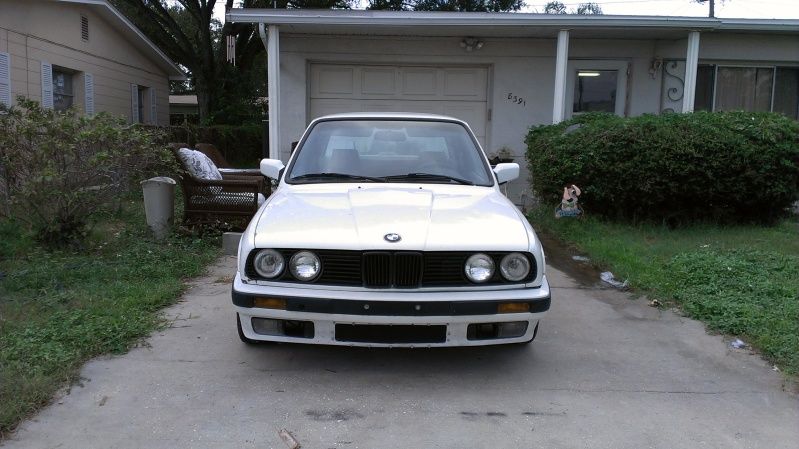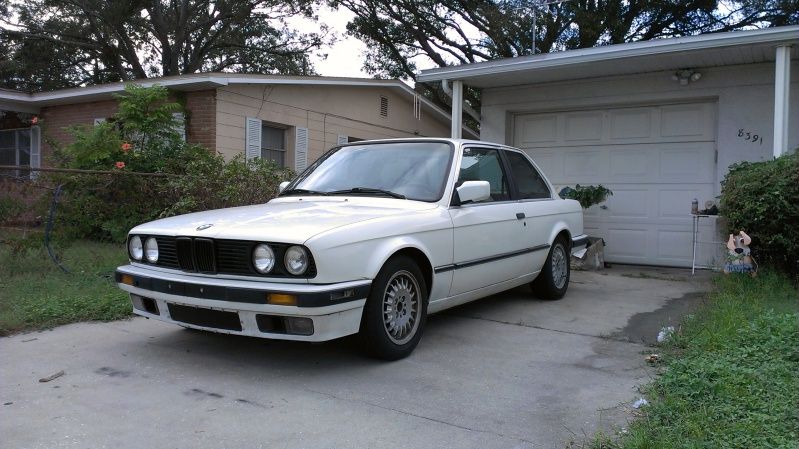 Before i sold my old wheels.